Paying for Our Services
We accept most major insurance plans, including many Medicaid-managed care plans.  We are out-of-network with a few plans but we are often able to obtain authorization for in-network benefits through a request for a gap exception or a single case agreement. We also offer discounts and payment plans for self-pay clients.
If you are eligible for Medicaid, you can apply through the New York State Marketplace. Many New Yorkers who do not normally qualify for Medicaid are eligible during pregnancy, because the income limit is higher and the unborn child counts as a dependent. You may be able to use prenatal Medicaid even if you are already enrolled in a commercial insurance plan.
We require that all clients obtain a Verification of Benefits (VOB) statement through our billing service, Scribe Align. Scribe Align will contact your insurance, review your plan benefits, determine your out-of-pocket costs and provide you with information. 
Accepted Insurances for Brooklyn Birthing Center and Brooklyn Midwifery Group
COMMERCIAL PLANS IN-NETWORK
1199
AETNA
CIGNA
EMBLEM
EMPIRE BLUE CROSS BLUE SHIELD
GHI
HIP 
COMMERCIAL PLANS OUT-OF-NETWORK 
OXFORD (In-network with approval of authorization request)
UNITED HEALTHCARE CHOICE PLUS (In-network with approval of authorization request)
MEDICAID MANAGED CARE ORGANIZATION (MCO) PLANS IN-NETWORK
AETNA BETTER HEALTH
EMPIRE BCBS HEALTHPLUS
FIDELIS 
HEALTHFIRST
METROPLUS
MCOs NOT ACCEPTED: UNITED HEALTHCARE COMMUNITY PLAN (UHCCP), AFFINITY/MOLINA, MVP and WELLCARE
Please ask the staff your options and instructions in switching your MCO to participate in one of the in-network MCOs.
Payment plans
We have recently partnered with Rivia Health to offer our patients the option to pay their balance in installments. Plans can be created for amounts over $100.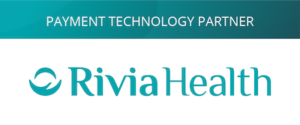 If you have any questions, please do not hesitate to call our office and speak to the Office Manager at 718-336-4119 ext. 205.